Receiving the Priesthood
Friend May 2017 "Awesome! Robert receives the Aaronic Priesthood and learns about the line of authority.
Friend June 2016 "Was I Ready" A boy prays to know if he is ready to receive the priesthood.
Duties of the Priesthood
Friend November 2015 "Priesthood Power" Bobby learns that the priesthood is about serving people.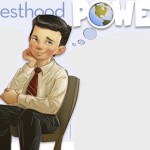 Friend January 2016 President Monson fulfilled his deacon duties by taking the sacrament to a home bound man and by being a good secretary.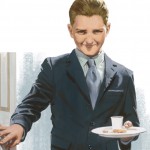 Father's Blessings
Friend February
2016 "You are Special" In Emma's blessing from her father, Emma gets a message from Heavenly Father.
Healing Blessings
Friend February 2017 "Danger at the Ice Pond" Alice tries to help push the blocks of ice in the pond, but the ice she is standing on cracks and breaks. Her father rushes her home and gives her a priesthood blessing and she has no ill effects.
Friend July 1988 "Power of Prayer" A pioneer father is inspired that something was wrong at home. When he arrives he finds that his daughter has fallen into the fireplace. He gives her a blessing and every promise is fulfilled.

Friend May 2016
"Bad Day in the Badlands" Topher and his classmates get sick on a school trip. Topher gets a priesthood blessing.
Priesthood Ordinations and Organization
Bishops
Friend March 2017 "My Dad the Bishop" Syrena was surprised when her dad was called as bishop because she thought bishops were solemn and had perfect families, but she learns that they are men with strong testimonies.