Lesson Resources
Temple photos, statistics, and history on LDS.org
Index of temple stories, activities, coloring pages, images, music and videos for children on LDS.org
Purpose of Temples
Friend October 2018 "Temple Time" The work we do in temples blesses our ancestors and the families of other people. Look through your family tree on FamilySearch.org and find as many temples as you can. Also, make a puzzle of a temple. (Activity Idea: For each temple you find in your family tree, put a piece of the puzzle together.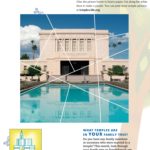 Building Temples
Temple Open House & Dedication
Friend December 2017 "The House of the Lord" Idea: Place each item on a folder layout or board as you discuss temple open houses and dedications.
Preparing to Go to the Temple
Friend October 2017 "Temple Trip Tips" List the things you would do under each of the below signs.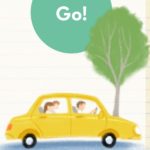 5 Tips for Your First Temple Visit
• Talk to a parent or teachers about what to expect.
• Look at pictures of the rooms inside the temple.
• Make an appointment with your bishop to get your recommend. He'll talk with you about your testimony and about keeping the commandments.
• Find out about your own ancestors. If possible, find an ancestor you could be baptized for! Visit FamilySearch.org to learn more.
• Pray for the Holy Ghost to be with you. Then enjoy your first visit to the temple.
Goal Card
History of Temples
"Temples – A sign of the True Church" Friend June 2002 – Includes paper model foldup of King Solomon's Temple
Friend February 1987 "How Moroni Statues are Made" History of temple building.
"Sharing Time: A Temple is the House of the Lord" Friend January 1993
"Sharing Time: Father We Thank Thee" Friend Dec 1993
"Sharing Time: The Greatest Gift" Friend April 2002
"Sharing Time: Temples and Ordinances" Friend March 1993
"Sharing Time: The Lord Commands His People to Build Temples" Friend Feb 1993 Includes game and images about temple builders called "Who Am I"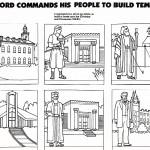 "Sharing Time: A House of God" Friend March 2002
"Sharing Time: The House of the Lord" Friend Nov 1990
"Sharing Time: A Place of Love and Beauty" Friend Jan 2002 – Includes a temple dedication booklet to make.
"Sharing Time: The Temple is a Place of Revelation" Friend May 1993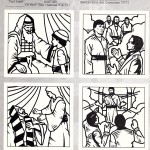 *Friend July 2015 "What do we do in the Temple?" (Picture and explanation of different rooms in temple.)