Service Helps the Receiver and the Giver
We learn from those we serve.
Friend July 2017 "Best Camp Ever!" A boy is assigned to be a buddy at camp to Bryant who is blind. The boy keeps a journal and writes about it. He is worried about the assignment, but he finds that it is exciting  and fun  when the person you are serving accomplishes difficult things. Bryant serves him too by being an example of perserverance in doing hard things.
Service Doesn't have to be Perfect
Service Minded
Friend January 1989 "Oatmeal, Shovels, and Pyramids" Toby is always serving others, from his grandfather and  neighbor to his gymnastic teacher.
Setting an Example of Service
Friend June 2017 "Show and Tell" Brandt secretly plans to clean up his grandma's yard after a big storm, and his family sees him working and joins in.
Friend December 2016 "Cookies, Cans, and Christmas" A mother got out of  her car in the rain to help a homeless man pick up spilled cans in the road. It makes an impression on her kids.

 Service Helps Us Be Happy
Friend April 2016 "Off to Chicago" Alex is sad his brother will be gone for 3 days, but he makes a gift to help his brother not be lonely and that makes Alex feel better.
Service to Elderly
Service for the Sick
Friend August 2017 "Sister Sheldon's Miracle" Children make a quilt for their much loved Primary president who has cancer.
Community Service
Friend June 2017 "Making Dolls" Jackson makes dolls for refugees.
Friend June 2017 "Cousin Camp" Cousins do service projects with their grandma.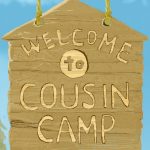 Friend April 2017 "Erika's Dream Park" A neighborhood comes together to help make a dying girl's dream come true of fixing up an old run down park.
Refugees
Friend January 2017 "Salsa Service" Brooks makes and sells salsa to earn money to help refugees.
Food Bank
Friend November 2015 "Macaroni Helper" Ari's family helps at the food bank.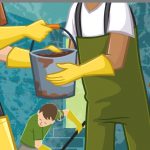 Neighbor Service
Service Ideas
Friend June 2017 "Show and Tell" Two girls do a neighborhood food drive.
Friend March 2017 "Reading for Wheelchairs" Zach reads to people for 10 cents per minute and donates the money to buy wheelchairs for LDS Humanitarian Services.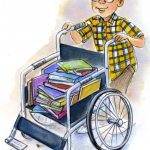 Friend June 1988 "The Deseret Clarinet" A girl learns that giving things to Deseret Industries helps people, and she is then more willing to give away some of her old things. (Link also includes a list of the reasons DI was established.)
Friend April 1988 "Scavenger Hunt" While on a Scavenger hunt, some children find a frail, old lady who doesn't have any food in her cupboards. They decide to do a different kind of Scavenger hunt and they collect food for the lady.