Missionaries Share the Gospel
Friend July 2019 "Funstuff: Modern Pioneers" Put the pictures in order of a family joining the Church in Nigeria.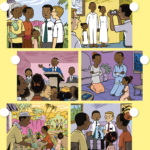 Preparing for a Mission
Sharing the Gospel Now
Friend July 2019 "Coloring Page: Jesus Wants Me to Share the Gospel"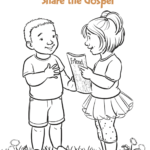 Going on a Mission
Friend June 2019 "Find It" Maria and Daniel are from the Philippines. Their grandmother tells them about the  missionary who baptized her. Find nine things below that Maria and Daniel might use on a mission someday.