Ensign June 2018 "Helping Children Make Good Media Choices"
Ensign April 2017 "Growing a Healthy Technology Garden"
Friend January 2019 "Show and Tell" If I see a bad word on a website, I close the page immediately.
Brycen J., age 8, Minnesota, USA
Help After Seeing Something Bad
Friend June 2018 "What's on Your Mind?" How to feel good again after accidentally seeing something bad.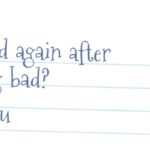 Online Bullying
Friend September 2018 "What's on Your Mind" What should you do when you or someone else is getting bullied or made fun of online?
Internet Safety
Ensign August 2017 "Eight Stratagies to Help Children Reject Pornography"
Family Rules:
Keep computers and tablets in common areas.
Ask children and teens to turn in their phones and mobile devices at night.
Establish an open-book policy; parents can view texts and social media accounts at any time.
Pornography
Friend November 2017 "Question Corner" Children give responses about what to do when friends look at bad pictures or show them on their phones.
Use this article to help children know what to do when they encounter pornography. See also the video "What Should I Do When I See Pornography?" and some family home evening lessons on this topic at lds.org/go/childrenE1015.