Dealing With Adversity
Friend July 2017 "Family Night Fun"  Challenging Changes
Do you ever feel worried when things change? The pioneers faced big changes but still found ways to be happy. You can too!
Focus on what won't change, like Heavenly Father's love for you.
You might have some feelings you don't understand. That's OK! Talk to a parent or write about your feelings in a journal.
Look for the good things that might come from a big change. For example, if you have to change schools, think about the chance to make new friends.
Also see Journaling as a way to cope with difficulty
Friend June 2016
During adversity you have to keep moving in order to progress forward, like riding a bicycle.
Finding Help
Loneliness
Friend February 2015 "Happy Alone, Happy Together" Ideas on what to do when you want to be alone or when you are lonely.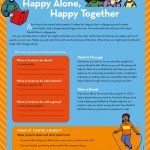 Sadness & Depression
Also see story "A Butterfly for Courtney" Friend September 2016
Anxiety, Stress, & Worry
Friend May 2017 "Worried or Afraid? Here's Help" Ideas to help with anxiety.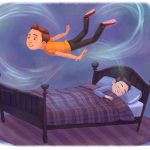 Finding Peace
Tender Mercies
Picturing Tender Mercies- Friend November 2015 – Activity and lesson ideas.
Bullying
Friend October 2016 "Family Night Fun" Acting out situations where a bully might dare you to do something. Also includes discussion and refreshment ideas.

Have Faith