Reading the Book of
Mormon
Friend June 2016
"Jason's Study Buddy" Jason reads the entire Book of Mormon before his baptism. His testimony grows.
Brass Plates
Mini Book Created by Kevin Merrell. Images are from the Scripture Readers. Great handout or teaching idea.
Journey to Promised Land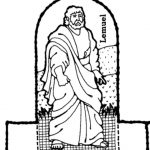 Friend May 2000
 "Sharing Time: Keeping Promises" The Liahona is like the Holy Ghost.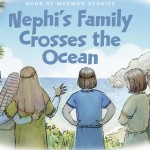 King Benjamin
Abinadi & King Noah
Friend March 1982 "Abinidi and King Noah"

Alma Baptizes at Waters of Mormon

Ammon: A Mighty Missionary