Choosing the Right Helps Us Feel Holy Ghost
Friend April 2017 "Game Changer" Caleb feels like it is hard to have to make different choices than his friends, but the Holy Ghost comforts him and and helps him.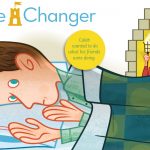 Friend March 2017 "A Great Feeling" Paulo didn't want the feeling he had when he was baptized to go away, but the next day he yelled at his brother. Through repentance and the sacrament he was able to get the feeling of the Holy Ghost back.
Hearing the Still, Small Voice
Friend August 2016 "Show and Tell" After arguing, two sisters can't feel the Holy Ghost, so they sing Primary songs so they can feel that peace again.
Act on the Promptings
Friend October 2017 "Guided by the Holy Ghost" Elder Robert D. Hales learned to follow the Holy Ghost to help others.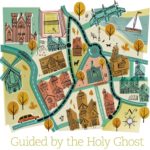 Friend September 2017 "Don't Play With Fire" When Jean was a little girl her job was to burn the garbage, but one day it was too windy to light with a match so she tried a different method, even though she felt a prompting not to do it. She ended up burn off her eyebrows and eyelashes. She relates this to being obedient and listening to the Holy Ghost.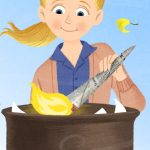 Friend October 2016 "Searching for Church" President Eyring's father searched for a ward to attend when he was visiting Australia. He prayed and followed the promptings and he found a church.

The Holy Ghost Guides

Warns of Physical Danger
Friend May 2018 "Bullfight"  Two fighting bulls bust through a gate where Brody had been standing. The Holy Ghost had prompted him to move to keep him safe from being trampled or even killed.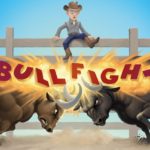 Friend March 2018 "Show and Tell" " I was swinging on the new saucer swing at school when I flew off. I immediately felt prompted to stay low. I am thankful that I listened to the prompting because if I hadn't, I would have been hit in the head and hurt. The Holy Ghost protects us when we follow His promptings." Anastasia C., age 10,
Friend May 2017 "A Quiet Warning" The Holy Ghost warns Rykin about the presence of a snake.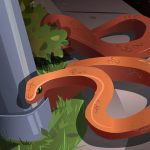 Friend Aug/Sept 1985 – Wilford Woodruff listens to the warning of the spirit and was kept safe from a steamer ship fire.
Friend August 2016 "Show and Tell" Personal story of a boy who is protected because his mother listened to the Holy Ghost.
Friend October 2016 "Show and Tell" A girl is protected because she listened to the Holy Ghost and went inside right before a car crashed into their trampoline.
Warns of Spiritual Danger
Friend July 2017 "Friends and Faith" Gary had fun playing with some new friends until one of them started showing inappropriate videos on his phone. Gary had a bad feeling as he watched, but it was replaced by a good feeling when he was courageous and left.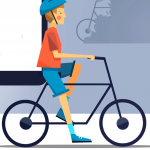 Helps Us Choose the Right
Friend August 2017 "The Rocket Fiasco" Andrew's friends convince him to try out his birthday rocket that he's supposed to wait and do with his dad's supervision. He has a bad feeling about the choice but does it anyway. The rocket lands in the neighbors car and starts a fire.
Gift of the Holy Ghost– The Holy Ghost helps a newly baptized girl to choose the right and be honest. Friend April 1984
Winnie Wins – A girl is tempted to cheat in a geography test to beat a boy who teases her. Friend May 1984
A Gift From Heaven – A boy, who is about to break a promise, listens to the still small voice and chooses the right. Friend March 1985
Testifies of Truth
Testifies of the Savior
Friend May 2018 "Conference Notes" President Eyring remembers a sacrament meeting when he was young. They sang "Abide with Me; 'Tis Eventide" (Hymns,165). Even though he had heard the words of that song before, he felt something special that night. He felt closer to the Savior. A memory of the Holy Ghost touching our hearts is the most precious thing we can have.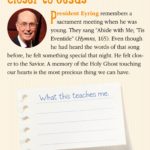 Comforter
Friend March 2018 "Conference Blessings" When Sierra's little Sister was sick in the hospital, Sierra was comforted by the Holy Ghost. She knew her sister would be okay.
Friend October 2017 "Sarah and the MRI" Sarah had to have another scary MRI where she was all alone in a tube. Her mother reminder her that there was someone who could be with her to comfort her—the Holy Ghost. Her dad blessed her that she would feel the comfort of the Holy Ghost, and she did.
Friend June 2015