Celebrating Pioneer Day
Friend July 2017 "Pioneer Night" A family celebrates Pioneer Day for Family Home Evening.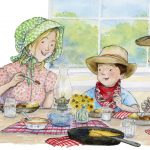 Pioneer Courage
Friend July 2017 "Road to Zion" After Mary's father has a stroke, Mary gets her family to Utah traveling alone in their wagon.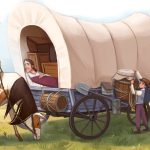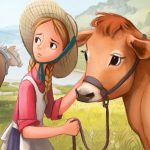 Pioneer Trek
Friend January 1986 "Ellen Pucell Unthank" While crossing the plains in handcarts, Nellie's parents died and Nellie's feet froze and had to be amputated, but she remained faithful and thankful.
Friend June 1988 "The Scent of Lilacs"  Becky and her brothers and sisters lose both their mother and their father as they travel to the salt lake valley.
 Immigration
Modern Day Pioneers –
A pioneer is someone who goes before others and prepares the way for them.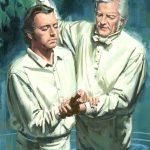 "A Different Kind of Pioneer" – Friend July 1984 – Girl gives a Primary talk about her family joining the church.