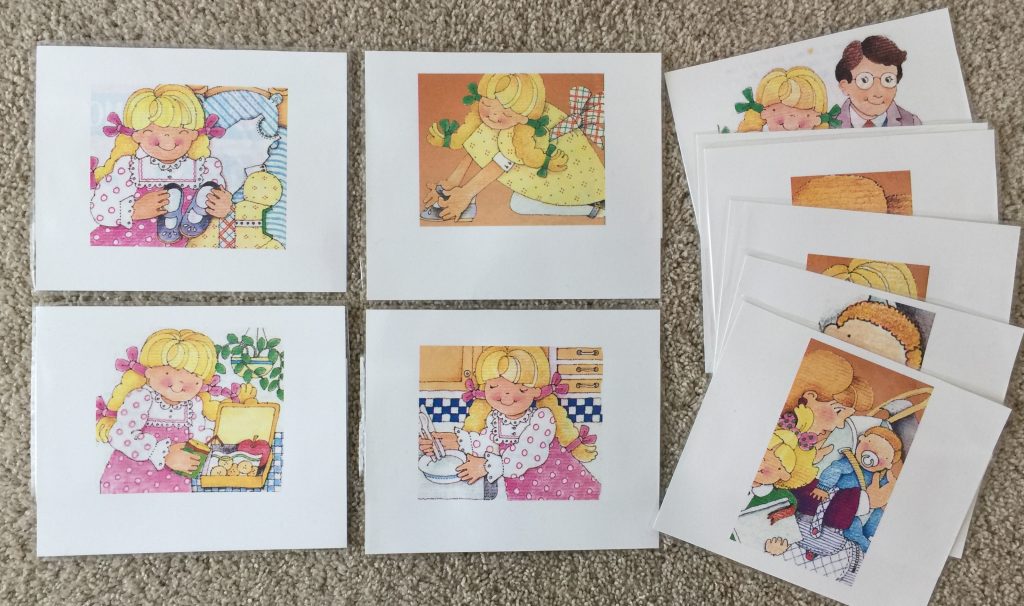 Story
"Sunday Morning Problem"
Friend March 1998 pg. 31
Preparation
Items needed: Paper and a pen or marker
Print the story pages. Cut the pictures and the words apart at the dotted lines. Glue each page of words onto the back of its coinciding picture.
Presentation
Have you ever felt like Sunday mornings are chaotic and stressful instead of peaceful and holy?
As you listen to this story see if you can think of some ways to help make Sunday the holy day it should be. (Going in numerical order, show the pictures and read the back story captions to the family.)
After Story Discussion:
 Why was Kelly's mom unhappy at the beginning of the story?
 Has anyone in the family ever felt the same way Kelly's mom felt on Sunday mornings?
What do you think Heavenly Father and Jesus want our Sunday mornings to be like?
What did Kelly do to help Sundays be a happy, peaceful day?
How can you help make Sunday a happy, peaceful, holy day? (Make a list of things the family members mention. Post the list in a place where the family members will see it and be reminded to do the things on it.)