What is the Holy Ghost
Friend June 2019 "The Holy Ghost is…"  The Holy Ghost is a member of the Godhead, a gift that comes with baptism, and a promise from Heavenly Father. He is a comforter, warning, teacher, messenger, friend.
How Does the Holy Ghost Help Us
Friend October 2017 "How Can the Holy Ghost Help Me?"

Holy Ghost is a Comforter
Friend October 2017 "Family Night Fun" Read "Sarah and the MRI." When Sarah was comforted by the Holy Ghost, she felt like she was being wrapped in a blanket. Cut several strips of paper. Write a different way the Holy Ghost can help you on each one. Weave the papers together to make a blanket.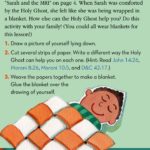 Why Do We Need the Gift of the Holy Ghost
Friend May 2017 "Why Do We Need the Gift of the Holy Ghost"
Ways to Feel the Spirit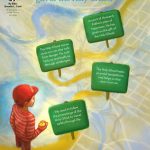 Friend June 2016
Poem about a quiet place to go to pray and feel the Spirit. Also includes lesson ideas.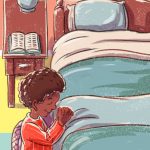 How can I be guided by the Holy Ghost? – Friend Jun. 2015 
Object Lessons
Ensign July 2016 Recognizing promptings from the Holy Ghost: "I put various hard foods–such as rice, beans, pasta shells, and peppercorns–into opaque plastic containers, using two containers for each food item. We then challenged our children to match the foods by shaking the containers and listening carefully. After a few rounds I asked how this activity might be compared to identifying the voice of the Spirit among other distracting influences. Before long, the older children were telling about their experiences with the Holy Ghost, and we all gained an appreciation for what it means to hear and feel the still, small voice." Anita L. Reeves
Ensign April 2017 "The Just Shall Live by Faith" Draw a features on a face blindfolded by listening to directions from friends or family.