Premortal Life
Friend January 2017 "Jesus Loves Me" Jesus was chosen in the premortal life to be our Savior. On earth he taught us the right way to live and he atoned for our sins because he loves us.
Childhood
Friend January 2019 "Jesus Learned and Grew"
Friend February 2017 "When Jesus was a Child" Jesus found teaching in the temple as a child.
 Baptism
Friend February 2019 "Jesus was Baptized"
Friend March 2017 "Jesus Was Baptized"
Friend January 2015 "Jesus Was Baptized"  Scripture story and explanation of words.
Jesus Calls His Disciples
Friend November 2017 "I Want to Follow Jesus"
Jesus Parables and Teachings
Friend May 2017 "Jesus Taught About Heavenly Father's Love" Jesus teaches about the lost coin, the lost sheep, and the prodigal son.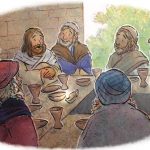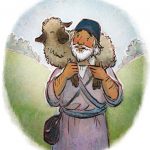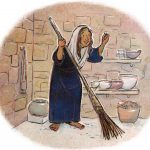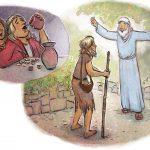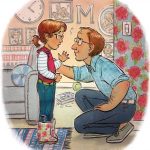 Friend August 2017 "Jesus Forgives" Jesus teaches Peter to forgive. Jesus forgave sins, and he forgave his crucifiers.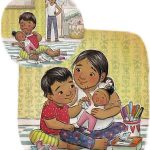 Jesus Healed the Sick and Raised the Dead
Friend May 2019 "The Story of the Ten Lepers" You can read this story in Luke 17:11–19.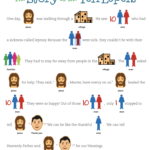 Friend June 2017 "Jesus Healed People" Story of Jarius's daughter being raised from the dead, and the story of the women with an issue of blood being healed when she touches the hem of Jesus's robe.
Feeding the Multitude
Friend July 2017 "Jesus Fed Many People"


Jesus Blesses the Children
Friend May 2019 "Jesus Blesses the Children"
Friend September 2017 "Jesus is Kind" Jesus blesses the children.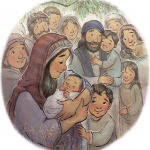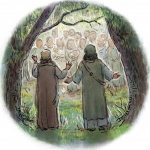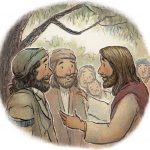 The Last Supper: The Sacrament
Friend June 2019 "Jesus Taught about the Sacrament"
Friend April 2017
"Jesus Gave Us the Sacrament"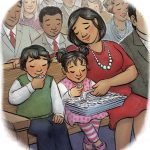 "The Sacrament Helps Us Remember Jesus" Friend September 2015 
Friend April 2017 "Jesus Gave Us the Sacrament"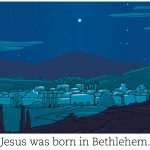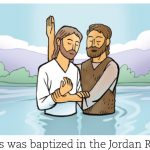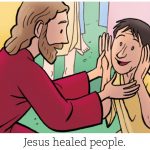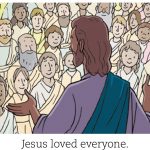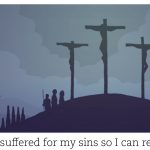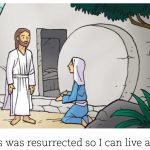 Jesus Atonement, Crucifixion, and Resurrection
After Jesus's Resurrection
Friend August 2019 "Open Your Hear to the Holy Ghost" When Jesus was about to leave His disciples, He told them how He would give them His peace:
Friend July 2019 "Jesus Said to Share the Gospel"