Finding Your Talents
Friend March 1985 "First Pick" – A boy's brother isn't good at baseball but he is good at baseball strategy and managing.
Using Talents to Help Others
Friend September 2015 "When I Grow Up…" Artist, Rose Datoc Dall, uses her art talent to share her testimony and inspire others.  November 2015– Man uses science talents to help others
 Serving the Lord with our Talents
Afraid to Share Talents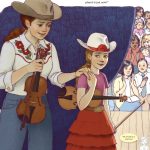 Developing Talents Takes Sacrifice, Practice, and Time
Friend January 2017 "Matt and Mandy" Mandy's friend wants to be an architect when she grows up, but she isn't good at math. Her dad told her to keep practicing and eventually she will get good at it.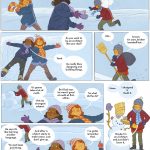 Hidden Talents
Friend March 1988 "Invisible Trophy" Susan has talents for loving others and for doing things without being told.