Frustration with Imperfection
Friend June 2019 "Weak Things Stronger" Parker gets frustrated with himself when he doesn't succeed at something he is trying to do like playing the piano or dirt biking. His moms showed him a scripture about Jesus helping with weaknesses. She also reminds him that it takes time to learn, grow, and get better. He learns to be kind and patient with himself and remember that he is getting a little better each time he does something.
Look for What You Can Do
Friend September 2018 "My Talents" Action rhyme of things little ones find that they can do.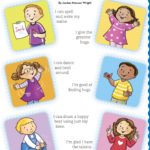 Trying but Failing
Friend September 2018 "Matt and Mandy" Mandy is sad she didn't get elected to student council, but she realizes she did her best. She decides to share her ideas with the new student council and try again next year to get elected by working hard to meet more students.
Friend February 2019 "Babysitting Blunders" Emma thought she could handle babysitting Reyna, but then Reyna flushed a whole roll of toilet paper while Emma was getting a drink. Water flowed out of the toilet and made a huge mess. Emma was devastated, but her mom and older sister weren't mad at her. Emma had done her best to be a good aunt and that's what mattered. Plus, she and Reyna had learned from the experience.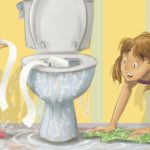 Making Mistakes
Friend January 2019 "Stung by the Spelling Bee" Allie made a mistake in the spelling bee and mispelled an easy word. She felt awful and didn't want to do anything but lie in bed and dwell on the mistake. She felt like she had failed herself and her parents. But in Primary on Sunday she heard a familiar song that reminded her that her parents (heavenly and earthly) loved her, and she felt the Spirit telling her that as long as she was trying to do her best, that was good enough. (Refreshment idea to go with story.)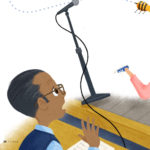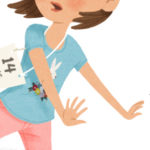 Fear of Trying New Things
Friend April 2015 "Awkward"  Hilary was afraid to try new things because others might think she looks ridiculous, so she missed out on lots of fun, new experiences, until she decided to change.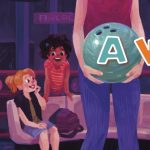 Shyness
Friend August 2017 "Chameleons and New Friends" Isabell feels shy about meeting a family from Russia. She is afraid she won't be able to talk to them because they speak a different language. But she learns that she doesn't want to be like her chameleon that hides and misses out on all the fun.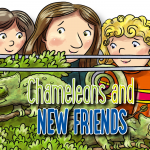 Being Tall or Small
Friend November 2016 "Parker's Big Problem" Parker is much taller than the other kids. He doesn't fit in his desk and he is awkward.

Don't Compare Yourself with Others
Friend October 2017 "Matt and Mandy" Mandy wishes she was as smart and popular as Abby, but Abby wishes she was more like Mandy. Mandy realizes we should see the good in ourselves.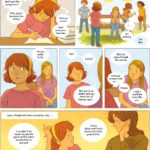 Be Your Own Kind of Beautiful
Friend March 1988 "Invisible Trophies" Susan would like to earn a trophy like her other family members, but she learns that the good things she does are more important.
Friend November 2018 "An A+ Choice" Brett is upset that his grades aren't better even though he tried his hardest to do well, but he still compliments his sister who got all A's.  His parents remind him that school grades aren't the most important grades in life, it's the A+ choices he makes, such as how hard he tries and how he treats his sister.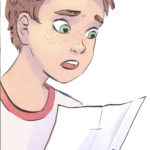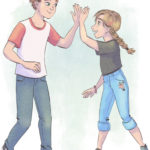 Beauty Comes from Within
Friend August 2016 "Hands, Heart, and a Smile" Lydia learns that a being kind and strong is what makes a person beautiful.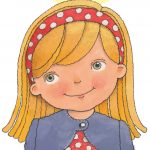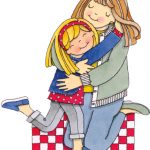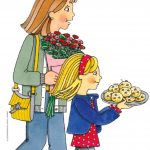 Friend May 2016  "Picture Day" Girl learns that it's not  clothes that make you beautiful, it's who you are inside.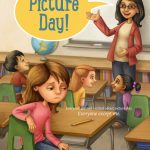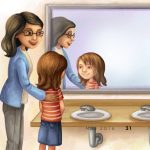 Laugh at Yourself
Wonderful Differences in Culture and Color
Friend January 2017 "This Little Light of Mine" Dinah feels uncomfortable when a child at school notices their differences in hair and skin color. Dinah's mother helps Dinah see that there is lots of wonderful variety in skin color, and our traits represent the family we come from, just as how we treat others represent that we are followers of Jesus.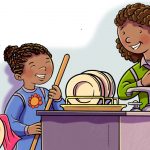 Look for the Good