Handouts
Reasons for Praying
Ensign May 2017 "Trust in the Lord and Lean Not" Read the scripture Proverbs 3:5-6. Trust the Lord…and lean not unto thy own understanding. Demonstrate what happens when we lean–we move away from our center (Jesus Christ) and we may fall.
Friend May 2018 "How You Can Know What's True" What do you do when you feel an urgent need to know or understand something?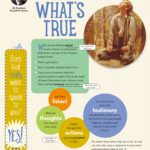 .
Answers to Prayers
Ensign January 2017 "Unanswered Prayers"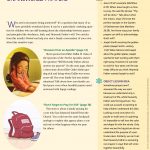 Friend January 2017 "Will Heavenly Father Answer My Prayers" Heavenly Father will answer our prayers in the way that is best and we need to have faith and trust in Him. Also story about when Elder Oaks was seven his father died even though they had sincerely prayed. .
What Should a Prayer Include
Friend February 2017 "The Lord's Prayer" Jesus taught his disciples to pray. This link includes an explanation for what the words in the Lord's Prayer mean. It also includes an activity idea for making a mobile of the things that should be included in a prayer.
Friend August 1988 "Say It With Pictures" Which would you include in your prayer?
Gratitude for Blessings
Friend March 2018 Emphasize gratitude in your family prayers. Before praying, ask for ideas about what everyone is grateful for. You could even make that question a regular part of family prayer time!
Blessings of Praying
Friend September 2016 "Heavenly Father Hears Your Prayers"  Heavenly Father has many blessings he wants to give us. Prayers unlock the treasure chest of blessings.
Family Prayer
Friend July 2017 "For Parents of Little Ones" The importance of family prayer and ideas on how to make family prayers more meaningful.
Friend June 2016 Helping children have positive experiences with family prayer.
Friend June 1987
A boy is given the assignment to move a rock. He tries everything except asking his father for help.
Friend July 2015
The Godhead and prayer