Prophecies of Jesus Birth
Friend December 2018 "Prophecies of Jesus Christ" Match the prophecies with the picture. Also includes a coloring page.
Friend December 2018 "A Special Night" Action rhyme about the story of Jesus's birth.
Shepherds
Coloring Pages
Friend December 2017 "Christmas Workshop" Make nativity figures such as this clothespin shepherd to tell the story of Jesus birth, or use it as an ornament for the tree.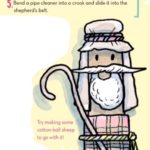 Friend December 1986. Lace up ornaments. Print onto card stock. Punch holes in indicated spots. Lace up and tie ends together.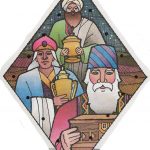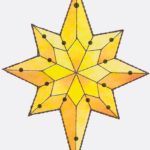 Friend December 2016 "Make Your Own Ornament"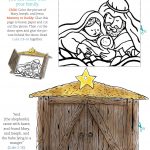 Christmas Riddles  – Each riddle gives clues about a person or place related to the story of Jesus' birth. (Friend December 1984)
Friend December 2015
Activity- Hide baby Jesus Statue and tell children they are warm when they get close. Explain that the more we look for Jesus in our lives and do the things to get nearer to Him, the warmer we feel inside and the happier we are."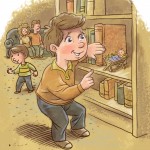 Friend December 2015
 Primary children collected food for a local food bank for the holidays. For each item donated, the children put a picture on the wall in the Primary room to build a Nativity scene.