To Get a Friend, Be a Friend
Friend October 1988 "Friends for the Asking" Trent had lots of friends before he moved, now he doesn't know anybody and his birthday party is coming up. He learns that he needs try harder and put some effort into making friends.
Friend September 1986 "Two for Lunch" A girl wants someone to eat lunch with at school. Her mom tells her to look around and find someone eating alone and invite them.
Friend April 2017 "Star Shines" Star is a new member of the church and is anxious because she has never been to Primary before and doesn't know anyone. She sees another girl that looks anxious too, and Star invites her to sit with her. The two new girls now both have a friend.
How to Friendship:
Friend September 1986 "Strengthen Thy Brethern" A girl scared to attend a new school suddenly feels better when another child friendships her.
Someone with Disabilities
Friend April 2017 "Ben's Buddies" Ben has many disabilities but his Primary class make sure he is included.
Find Things in Common
 Finding Good Friends
Friends Help Each Other Choose the Right
Friend September 2016 "Pretty Much Brothers" Xander likes having Sevak from Armenia staying with his family. It's like having an older brother, but Sevak doesn't know the things Xander knows about Jesus and Heavenly Father, so Xander helps him.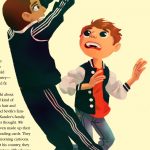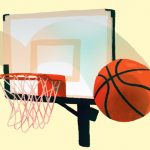 Friends Can Include Others
Friends Stick up for Each Other
Friend October 1983 " The Good Sport" – Boy learns that friends support and help each other even at the risk of losing a game due to the friend not being good at it.
Friend November 1985 "The Guy in the Glass"- Boy stands up for his friend even though he might get teased and tormented too
Friends Help Each Other
Friend September 2016 "A Butterfly for Courtney" Elena's friend, Courtney, is sad a lot. Elena gives a gift to her friend to help her feel better.  (See also "Don't Give Up" for ideas on how to help a friend who is often sad. Friend September 2016)

Friends Protect Each Other