Fear of Trying New Things
Friend April 2015 "Awkward"  Hilary was afraid to try new things because others might think she looks ridiculous, so she missed out on lots of fun, new experiences, until she decided to change.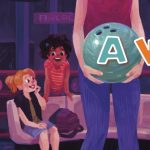 Examples of Courage
Friend February 2015 "Who is Your Hero?" Ellie is afraid to say in her school class that her hero is Jesus Christ, but another boy says it and his example helps her not to be afraid anymore to stand as an example for Christ.
 Friend July 2017 "Charlie's Big Weekend" Dasch was excited to get Charlie, the class teddy bear, for the weekend, but was afraid the kids would laugh when he tells them about his weekend. His sister was going on mission. He thought about what she would do and he bravely shared. The kids clapped.
Prayer & Help
Friend January 2017 "Aquanaut Badge" Corwin is encouraged by his dad to get his Aquanaut badge in scouting. Even though Corwin doesn't know how to swim and is afraid, he prays for help, he practices, and he succeeds.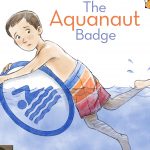 Fear of Making Mistakes
Courage to Stand for the Right
Friend March 1988 "Haunted House Hero" Boys learn it takes more courage to do what is right than to accept a dangerous dare.
Friend June 1986 "Another Kind of Courage" Trent stops his friends from teasing a boy.
Friend November 1985 "The Guy in the Glass"- Boy stands up for another boy even though he might get teased and tormented too.