Nephi
Friend September 1988 "Scriptural Giants: Nephi Man of Faith" Nephi's brothers become angry with him on their way back from getting Ishmael's family, and they tie him up.
Journey to Promised Land
Lehi–Man of Vision (part two) Friend November 1987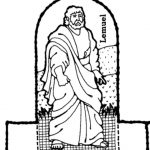 T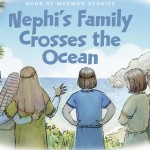 Promised Land
Friend July 1988 Nephi helps his people build buildings, a temple, and swords to defend themselves.
Enos Prays
Friend January 1988 "Scriptural Giants: Enos Prays"
Friend May 1988 "Sharing Time: Seeking Guidance through Prayer"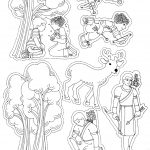 King Benjamin
Friend March 2018 "Pitch Your Tent" Cutout to build a Nephite tent. Can put strips of paper in the tent of things learned in the lesson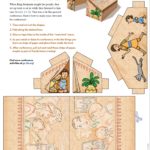 Friend June 1988 "Benjamin: the Prophet King"
Abinadi & King Noah
Friend March 1982 "Abinidi and King Noah"

Friend July 1988 "Scriptural Giants: Gideon" part one
Friend August 1988 "Scriptural Giants: Gideon" part two
Alma Baptizes at Waters of Mormon

 Ammon: A Mighty Missionary
Friend February 1988 "Abish, Lamanite Woman of God"
Friend November 2016  "Abish and Abby" Abby, like Abish, knows when it is time to share the gospel with her neighbors.
Anti-Nephi-Lehies Bury Their Weapons
Friend August 2018 "The No-Fighting Promise" After a few days of staying at cousin Timmy's house, Madi and Timmy start to fight. Timmy suggests they be like the Anti-Nephi-Lehies and make some toy swords and bury them and promise they won't fight each other anymore. After that they found ways to compromise so they didn't fight.
Alma and the Zoramites

 Captain Moroni


Friend March 1988 "Scriptural Giants" Lachoneus and Gidggidoni
Friend May 1988 "Scriptural Giants: Teancum, Fighter for Freedom"
Friend July 1988 "Follow Righteous Leaders"

Samuel the Lamanite
 
Jesus Visits the Nephites
Friend September 2016 "Jesus Visits the Nephites"

Friend August 1988 "The Book of Mormon: Jesus in America"
Brother of Jared & the Jaredites
Friend November 1988 "Scriptural Giants: The Brother of Jared"
Friend November 1988 "Annette's Very Own Scriptures" A teacher tells the story of the brother of Jared using some fun ideas
Friend October 2016 "Traveling to the Promised Land"
Mormon
Friend October 1988 "Scriptural Giants: Mormon and the Book of Mormon"
Friend November 2016 "Mormon Writes on the Golden Plates"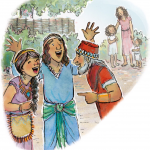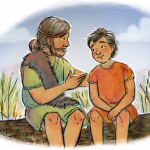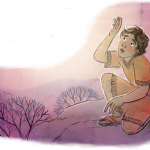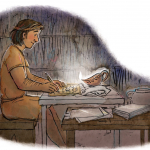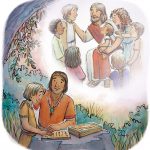 Moroni
Friend December 2016 "Moroni's Special Promise"