Dealing With Adversity
Also see Journaling as a way to cope with difficulty
Friend June 2016
During adversity you have to keep moving in order to progress forward, like riding a bicycle.
Finding Help
Loneliness
Friend February 2015 "Happy Alone, Happy Together" Ideas on what to do when you want to be alone or when you are lonely.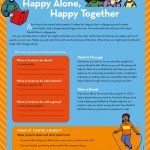 Sadness & Depression
Also see story "A Butterfly for Courtney" Friend September 2016
Anxiety, Stress, & Worry
Friend May 2017 "Worried or Afraid? Here's Help" Ideas to help with anxiety.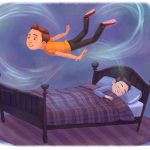 Finding Peace
Tender Mercies
Picturing Tender Mercies- Friend November 2015 – Activity and lesson ideas.
Bullying
Friend October 2016 "Family Night Fun" Acting out situations where a bully might dare you to do something. Also includes discussion and refreshment ideas.

Have Faith