Apostles Testify of Christ
Friend November 2018 D. Todd Christofferson testifies of Jesus being the Bread of Life. (The link includes a painting of Jesus breaking bread.)
Apostles Minister
Friend January 2019 "President Ballard Visits Texas" After Hurricane Harvey hit Houston, President Ballard flew to Texas to help.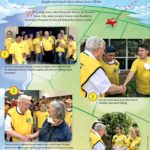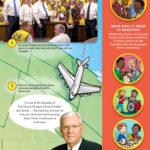 Apostles Travel the World to Visit Members
Friend April 2019 "Elder Bednar Visits India"
Friend March 2019 "Elder Uchdorf Visits Russia" He encourages them to prepare themselves for the new temple that will be built there. It will be the first temple in Russia. Link includes photos.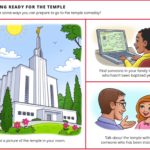 Friend February 2019 "Elder Holland's Trip with the Prophet" Elder Holland and the prophet visited eight countries. Match the flag with its country. Link includes photos.