Temples Around the World
Friend July 2019 "Elder Andersen Visits Ivory Coast" Elder Neil L. Andersen and his wife, Sister Kathy Andersen, traveled to Ivory Coast for the groundbreaking of a new temple. (Activity: Children sing the words "I love to see the temple" in many different languages. Follow the line from each of these sentences to the correct language.)
Friend March 2019 "Watching the Rome Temple Grow" Gioele and Michele were excited to have a temple being built closer to their home. From time to time, they would go and see the progress of the construction, Their father, who worked on the temple, even invited them to see the angel Moroni being placed.
Friend October 2017 "From Paris to Sapporo" Two children tell of their excitement to get a temple near them.
Friend May 2018 "Show and Tell" Three children tell of their excitement to have a temple built in their country—India.
Temple Dedications
Friend October 2017 "The Temple Dedication" At his first temple dedication, CJ's heart was filled with peace and the Spirit, and he knew that what the Apostles were saying was true.
Friend September 2019 "Elder Stephenson Visits Chile" Elder Stephenson visits Chile for a temple dedication, the second temple in Chile.
Preparing to Go to the Temple
Friend April 2017 "Prepare for the Temple Every Day" Sister Joy Jones prepared all her life to go to the temple.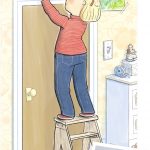 Worthiness
Friend October 2017 "Worthiness Worries" Matthew can't get the image of an immodestly dressed woman out of his head that he saw on an advertisement. He worries that he isn't worthy to receive the priesthood (story could apply to temple worthiness worries too).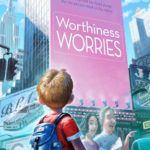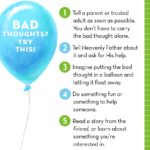 Baptisms for the Dead
Friend October 2017 "Finding Lydia" Lydia isn't excited to be graduating from Primary and going to Young Women's, but she becomes more excited when her mother finds some family names for her to do baptisms for in the temple, and one is named Lydia.

Temple Sealings
Friend February 2019 "My Eternal Family" Addie was born in South Korea and adopted by a family in Washington USA. She was then sealed to her new family.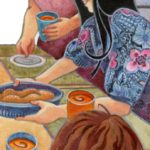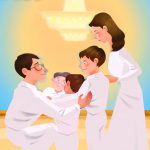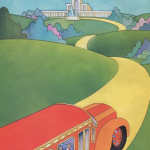 Sacrifices and Blessings Getting to Temple
Friend July 2018 "Isabella's Journey" On their long six day trip to get to the temple, Isabella's stake members are blessed with help, such as rain when drinking water runs out and member support and food along the journey.