Dallin H. Oaks
Friend January 2017 "Will Heavenly Father Always Answer My Prayers" When Elder Oaks was seven his father became sick and died.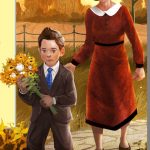 D. Todd Christopherson
Friend June 2017 "Why are Fathers so Important?" Elder Christopherson's father set an example of honesty and service and Elder Christopherson wanted to be just,like his father.
David A. Bednar
Friend April 2017 "Be Consistent and Keep Trying" Elder Bednar's father was not a member of the church, but Elder Bednar was able to baptize him.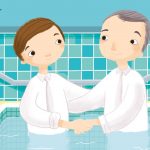 Jeffery R. Holland
Friend March 2017 "What if I feel Like I Don't Measure Up" Elder Holland got discouraged during college and wondered if he should just give up, but his wife encouraged him not to to give up.
 Russel M. Nelson