M. Russell Ballard
Friend January 2020 " Meet the Apostles: President M. Russell Ballard"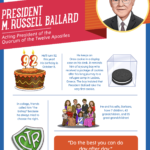 Dieter F. Uchdorf
Friend July 2017 "Don't Stop Seeking" President Uchdorf tells about two missionaries who knocked on every door in an apartment building. Nobody was interested until the last door. The last door was the family of Pres. Uchdorf's future wife. He says we should perservere and not stop seeking to get close to the Lord.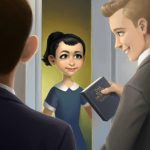 Ronald A. Rasband
Dallin H. Oaks
Friend January 2017 "Will Heavenly Father Always Answer My Prayers" When Elder Oaks was seven his father became sick and died.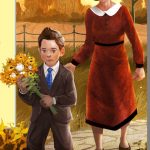 D. Todd Christopherson
Friend June 2017 "Why are Fathers so Important?" Elder Christopherson's father set an example of honesty and service and Elder Christopherson wanted to be just,like his father.
David A. Bednar
Friend April 2017 "Be Consistent and Keep Trying" Elder Bednar's father was not a member of the church, but Elder Bednar was able to baptize him.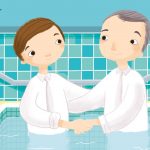 Jeffery R. Holland
Friend March 2017 "What if I feel Like I Don't Measure Up" Elder Holland got discouraged during college and wondered if he should just give up, but his wife encouraged him not to to give up.
Henry B. Eyring
Friend August 2019 President Eyring does watercolor paintings.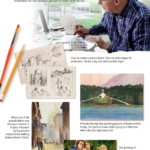 Friend April 2016 "Your Future Home" President Eyring remembers reading scriptures in school, and he remembers what his favorite scripture was and why.
Friend July 2018 "Taking Care of Each Other" When President Eyring's great grandfather was crossing the plains, he got sick. Someone was sent to help him. He fell in love with one of the women and married her. Also, link includes "Getting to Know President Henry B. Eyring."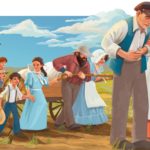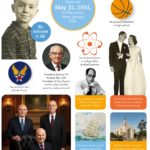 Quentin L. Cook
Dale G. Renlund
Friend December 2017 "How Can Repenting Make Me Feel Happy?" When Elder Renlund was young, he lit a firecracker in a church building and felt terrible about it. His bishop helped him repent and feel happy again.
Latter Day Apostles from the Past
Tom L. Perry
Friend November 2017 "Elder Perry helps a girl find her family when she become separated from them at a pumpkin walk.
Robert D. Hales
Friend November 2017 "Remembering Robert D. Hales"