Why We Need a Testimony
Friend October 2017 "Elder Perry, Chickens, and Me" Elder Perry slips and falls in the dark as he helps Bonnie feed the chickens. He teaches that everyone needs their own light.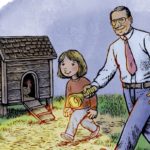 Gaining a Testimony
Praying for a Testimony
Bearing a Testimony
Friend September 1988 "The Best Gift" Adam's primary teacher tells the class they will receive something special if they sincerely bear their testimony in sacrament. The other children think it's a treat from the teacher, but Adam learns it is a witness from the Holy Ghost that the things he is saying are true.
Sharing Testimony
Friend August 2018 "A Shining Testimony" Christian children at a school in Sri Lanka were asked to share their testimony, but everyone was too afraid. Stefani felt the Holy Ghost telling her to go and do it. After she did, she felt like she had been a light and an example to the assembly.  (Link includes photos.)
Friend April 2018 "Jesus is Our Friend" At the doctor's office Carson asks a lady to read him a book about Jesus. He tells her that Jesus is his friend and that Jesus loves them and if they follow Jesus they will be happy.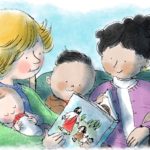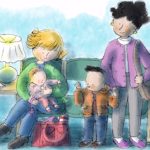 Friend August 2015 – Elder Cook's brother shares his testimony with him. After that he wanted his own witness from the Holy Ghost.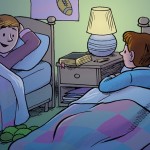 Friend October 2015 "My Golden Ribbon Dance" – Girl shares her testimony in a dance using church pictures and music
Friend June 2015 "Mia's Testimony" Mia prays for a testimony but doesn't feel any different Her father points out the times she has felt the Holy Ghost in her life witnessesing of the truth
.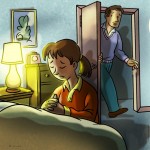 Strengthening a Testimony
Praying Strengthens Testimony
Friend May 1988 "The Testimony of a scientist" A scientist prays for a dying fish and his faith and testimony is strengthened when the fish recovers its health.
Friend January 2018 "Moroni and the Mechanic" When Elder Costa's car breaks down while driving home with his family, his son, Moroni, says a prayer for the right person to come and help them. A mechanic with a tow truck stops and helps them. Moroni's testimony is strengthened.