Preparing for the Sabbath
Friend April 2017 "Ready for Church" Ian prepares for church by getting everything set out and ready on Saturday.
Helping on the Sabbath
Friend March 2017 "For Older Kids"
This Sunday I made pancakes. When my family came down, they said thank you. We are usually a little late for church, but we weren't because I made pancakes. That made me feel good inside. Kyler M., age 10, Switzerland
Keeping Sabbath Holy
Friend January 2019 "An Olympic Decision" In 1924 Eric Liddell was chosen to run the 100 meter in the Olympics, but when he discovered that his race was on Sunday, he changed to a longer, more difficult race on a different day. People were mad at him saying he was betraying his country, but he kept firm to his beliefs. When he ran the race, he broke records and won the gold medal.
Friend April 2018 "Tara's Sabbath Day" (For Little Ones) The things Tara does to keep the Sabbath day happy and holy.
Friend November 2017 "Primary with the Prophet" When Sam and Martha are too sick to go to church their mom has them do their own Primary at home.
Friend April 2017 "Competing on Sunday" McKay wants to compete in gymnastics at regionals but it is in Sunday. He fasts to decide what to do.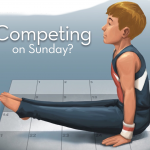 Friend December 2016 "Happy Sabbath: Sunday Stories" Stories of how some children kept the Sabbath Day holy.
Friend October 2016 "What I Learned from Alex" Alex sets a good example of keeping the Sabbath Day holy.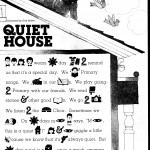 Friend July 1985
"Treasure Hunt" A family keeps the Sabbath Day holy while on vacation.
 Friend March 2015
"Saturday Sleep and Sunday Smiles" Getting enough sleep night before sunday

When Friends Want to Play on Sabbath
Friend June 2019 "Sharing the Sabbath Day" Alex wants to ride bikes, but Thomas is reading scripture stories with his family. Thomas invites Alex to come listen to the stories with him. (Activity: Alex also helps Thomas draw pictures for his grandma. Find the things they need.)