Missionaries Help Generations
Missionaries Answer Life's Questions
Friend November 2017 Elder Parrella once asked his mother if she would still be his mom when they were in heaven. She didn't know the answer. Later, Elder Parrella was happy to learn from the missionaries that families can be together after this life.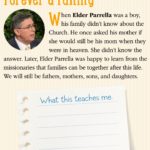 Preparing to be a Missionary
Being a Missionary Now
Ways To Share the Gospel
Give a Friend Magazine
Friend November 2017 "For Older Kids"
One day my mom came home with a few December Friend magazines. I decided to give one to my friend at ballet. She looked excited when she received it. I felt the Spirit when I gave it to her. I hope she feels the Spirit also when she reads it. No one is too young to be a missionary.
Anna W., age 10, Washington, USA
How to Answer Questions
Friend March 2017 "Matt and Mandy" Matt's friend asks him why he goes to church so much.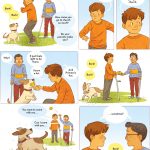 Friend January 2018 "An Answer For Lucia"  Lucia asks the missionaries why some scriptures (and religions) make it sound like Heavenly Father, Jesus, and the Holy Ghost are the same person. The missionaries use scriptures to show that they are one in purpose.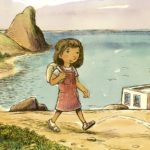 Inviting a Friend to Church
Sometimes the Answer is No
Sometimes We are Planting Seeds
Friend November 2017 "The Ripple Effect" Ryan gives his friend a Book of Mormon but is afraid Matt won't  read it. His mother explains that sometimes you can't always see the impact right away, but little actions make a big difference.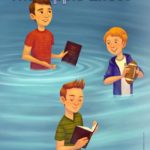 Helping New Members & Being a Good Example
We share the gospel because we love and care about others
Friend November 1988 "The Lantern, the Moon Cake, and the Book" A boy gives his new friend a Book of Mormon as a way to love his neighbor.
Friend September 1988 "Missionary Book Report" A boy gives a book report about the Book of Mormon.
Praying for Help
Friend December 2016 "Blessings for Blessy" Blessy, from India, doesn't have much luck getting friends to go to church with her, so she prays for help, and an opportunity comes to invite her whole school to church to learn more about Christmas.
The Spirit Guides
Friend November 2016  "Abish and Abby" Abby, like Abish, knows when it is time to share the gospel with her neighbors.
Speak Up When Opportunities Arise
Friend August 2017 "At school we did state reports. My friend reported on Utah and said that it was first settled by Mormons. I said I was a Mormon and shared my beliefs with my friends at school, which made me happy!" Eliza D., age 10, Pennsylvania, USA
Share the Gospel through Love and Example
Friend July 2017 "Bright Examples" Two stories about ways to be a missionary.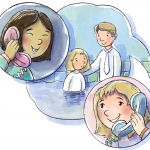 Friend September 2016 "A Gift for Lane" Addie gives a Book of Mormon to her friend, Lane, but Lane's parents won't let her read it. Addie is sad. (Finish the end yourself story, or read other's ideas on how to finish the story here.)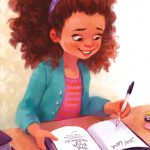 Friend May 2016  "A Tower for King Benjamin"  Brady tells his friend, Jamie, about Book of Mormon heroes as they play.
Friend December 2017 "Be Brave and Share" Elder Pieper's family shared the gospel wherever they lived.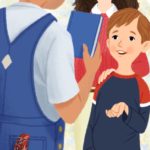 Friend September 2016 "Show and Tell" Individual stories of children being missionaries such as sharing their Friend magazine at school or going with the missionaries to teach.
Friend May 2016 "Better then Hopscotch" Emma tells her friends about the church. Years later, Emma's friend remembers and wants to know more about the church.
Friend July 2016 Primary children from the Kirtland Ward, Kirtland Ohio Stake, USA, marched in the City of Kirtland Strawberry Festival. They showed photos from ward members' ancestors on their "family tree." They also handed out almost 900 pass-along cards.
Friend October 1988 "Eye to Eye" Andy learns in Primary that every member should be a missionary, but he doesn't know how, so he asks his friend Mr. Weber, who is bedridden, and he learns that he has been a missionary by his kind acts of visiting Mr. Weber.
Friend September 2016 "BEE-ing a Missionary" Jesse does a school project on the beehive state, Utah.
Friend July 2016 "Want to Come to Church" Emma invites her cousin's boyfriend to church. Because of that one simple question he is baptized and the couple are able to marry in the temple.
Friend March 1983 – "The Seaweed Boy" – Boy inspired to share gospel with a boy who is sometimes mean.
Friend Feb 1983– "A Good Neighbor" – Boy does service for new neighbors and invites them to church
Friend December 1983 – "The Offering" – Boy shares bible and passage about life after death with a sad man who lost a son in a war.
Friend May 1984 – "Grandpa's Trunk" – Boy Shares gospel with his grandfather by inviting him to hear his Primary talk.
Friend February 1987 "Forever Family" A family uses their sealing in the temple as an opportunity to share the gospel with other family members.
Friend October 1984 "A Very Good Day" -A wife who lost a husband mourns and searches for a church that teaches about life after death.
Friend October 2015 – "Matt & Mandy" – Matt tries to figure out how to be a missionary to his friend.
Friend August 1986 "Bi Hsia's Goose" A Taiwanese girl doesn't think a missionary from the affluent US could  ever accept her people and their customs, but his considerate service changes her mind.
 
 
 Prepared to Be a Missionary Now
.
Going on a Mission
Friend June 2017 "Being Like Shiblon"
Sacrifices and Using Talents
Friend April 2018 "A Long Shot: part one" When Elder Condie gave up basketball to go on a mission, he didn't know if he would ever play again, but then he was invited to form a missionary team to help prepare Australia's basketball team for the Olympics. He and his fellow missionaries were able to be public ambassadors for the church. May 2018 "One Shot at a Time: Part Two"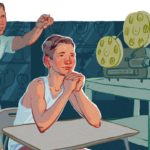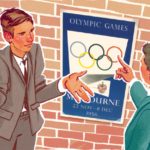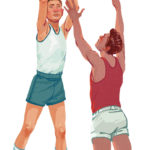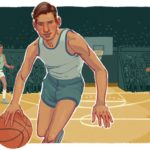 Safety
Friend April 2015 "The Titanic and the Telegram" Six missionaries that are booked on the Titanic have to take a different ship home when one missionary is delayed.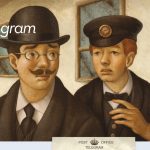 Perserverance
Friend July 2017 "Don't Stop Seeking. President Uchdorf tells about two missionaries who knocked on every door in an apartment building. Nobody was interested until the last door. The last door was the family of Pres. Uchdorf's future wife. He says we should perservere and not stop seeking to get close to the Lord.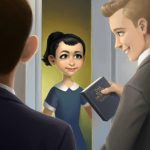 People Searching for the Gospel
Friend October 1988 "Conversion in Honduras" A child tells Senora Chali about the Book of Mormon and she wants to read it. Eventually missionaries give her a copy, and she reads it and knows it is true but has to wait for missionaries to come again.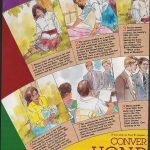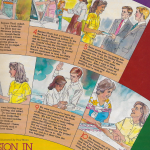 Friend October 1988 "Pulling in the Gospel Net" A mother superior nun joins the church.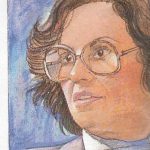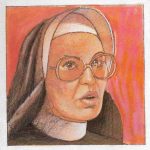 Missionaries Teach
Friend April 2017 "Mia's First Sacrament" Mia learns about the sacrament when she goes to church with the missionaries.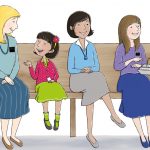 Family Members on Missions
Friend May 2017 "Missionary Shoes" Dallin wants to be just like his uncle and serve a mission and work hard to find people to teach.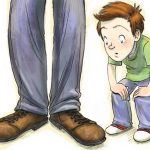 Friend June 1988 "A Special Way to Serve" Philippe and Chantal's grandparents are going on a mission, and they are setting a good example for their grandchildren.