Friend January 2018 "Colors of Kindness" Crossword puzzle of ways Jesus showed kindness to others.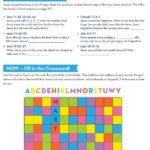 Friend March 2017 "Love Your Neighbor" Board game about showing kindness to people in various situations.
Friendshipping Others
Friend September 2017 "Find It" Everyone should have someone to play with at recess! Samantha and Jia want to help. Can you help them find these kids who might need a friend?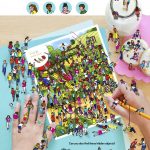 Friend February 2015 "Bulletin Board" Game idea for lesson where everyone seeks someone and hides with them – represents seeking someone lonely and staying with them.