Choosing the Right Helps Us Feel Holy Ghost
Friend April 2017 "Game Changer" Caleb feels like it is hard to have to make different choices than his friends, but the Holy Ghost comforts him and and helps him.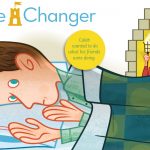 Friend March 2017 "A Great Feeling" Paulo didn't want the feeling he had when he was baptized to go away, but the next day he yelled at his brother. Through repentance and the sacrament he was able to get the feeling of the Holy Ghost back.
Hearing the Still, Small Voice
Friend August 2016 "Show and Tell" After arguing, two sisters can't feel the Holy Ghost, so they sing Primary songs so they can feel that peace again.
Act on the Promptings
Friend October 2016 "Searching for Church" President Eyring's father searched for a ward to attend when he was visiting Australia. He prayed and followed the promptings and he found a church.

The Holy Ghost Guides

Warns of Physical Danger
Friend May 2017 "A Quiet Warning" The Holy Ghost warns Rykin about the presence of a snake.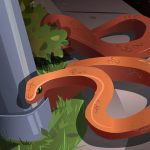 Friend Aug/Sept 1985 – Wilford Woodruff listens to the warning of the spirit and was kept safe from a steamer ship fire.
Friend August 2016 "Show and Tell" Personal story of a boy who is protected because his mother listened to the Holy Ghost.
Friend October 2016 "Show and Tell" A girl is protected because she listened to the Holy Ghost and went inside right before a car crashed into their trampoline.
Warns of Spiritual Danger
Friend July 2017 "Friends and Faith" Gary had fun playing with some new friends until one of them started showing inappropriate videos on his phone. Gary had a bad feeling as he watched, but it was replaced by a good feeling when he was courageous and left.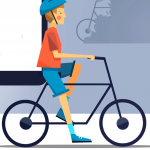 Helps Us Choose the Right
Gift of the Holy Ghost– The Holy Ghost helps a newly baptized girl to choose the right and be honest. Friend April 1984
Winnie Wins – A girl is tempted to cheat in a geography test to beat a boy who teases her. Friend May 1984
A Gift From Heaven – A boy, who is about to break a promise, listens to the still small voice and chooses the right. Friend March 1985
Testifies of Truth

Comforter