Best to Repent Early
Friend March 2018 "Abuelo's Shoe Shop" Miguel takes some of his grandfather's candy without asking first. He learns from his grandfather that it is best to fix mistakes early before they become big problems.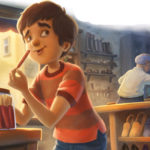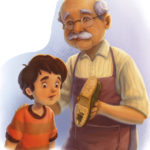 Repenting Helps Us Feel Happy
Friend December 2017 "How Can Repenting Make Me Feel Happy?" When Elder Renlund was young, he lit a firecracker in a church building and felt terrible about it. His bishop helped him repent and feel happy again.
Repenting of Being Unkind
Friend September 2017 "The Sparkly Sticker" Emily and her friends teases a boy in an unkind way, and then Emily feels terrible about it. Her mom remind her that she can repent and make thinks right.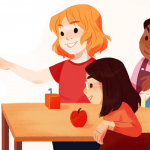 Friend September 2016 "Matt and Mandy" Mandy ignores a friend while walking with the popular girls. She feels bad, repents, and invites the friend she ignored to eat lunch with her and her new friends.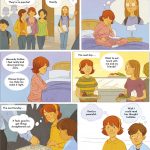 Friend March 1988
"Heather Mends a Mistake" Heather feels terrible about getting angry and breaking her brother's model airplane.
Repenting of Stealing
Friend August 2017 "Calvin Says Sorry" Calvin takes his friend's car and feels terrible. He gives it back and says sorry and feels happy.
Friend March 1987
"Travis Repents" Travis steals some toys from a friend, and then he learns how to repent.